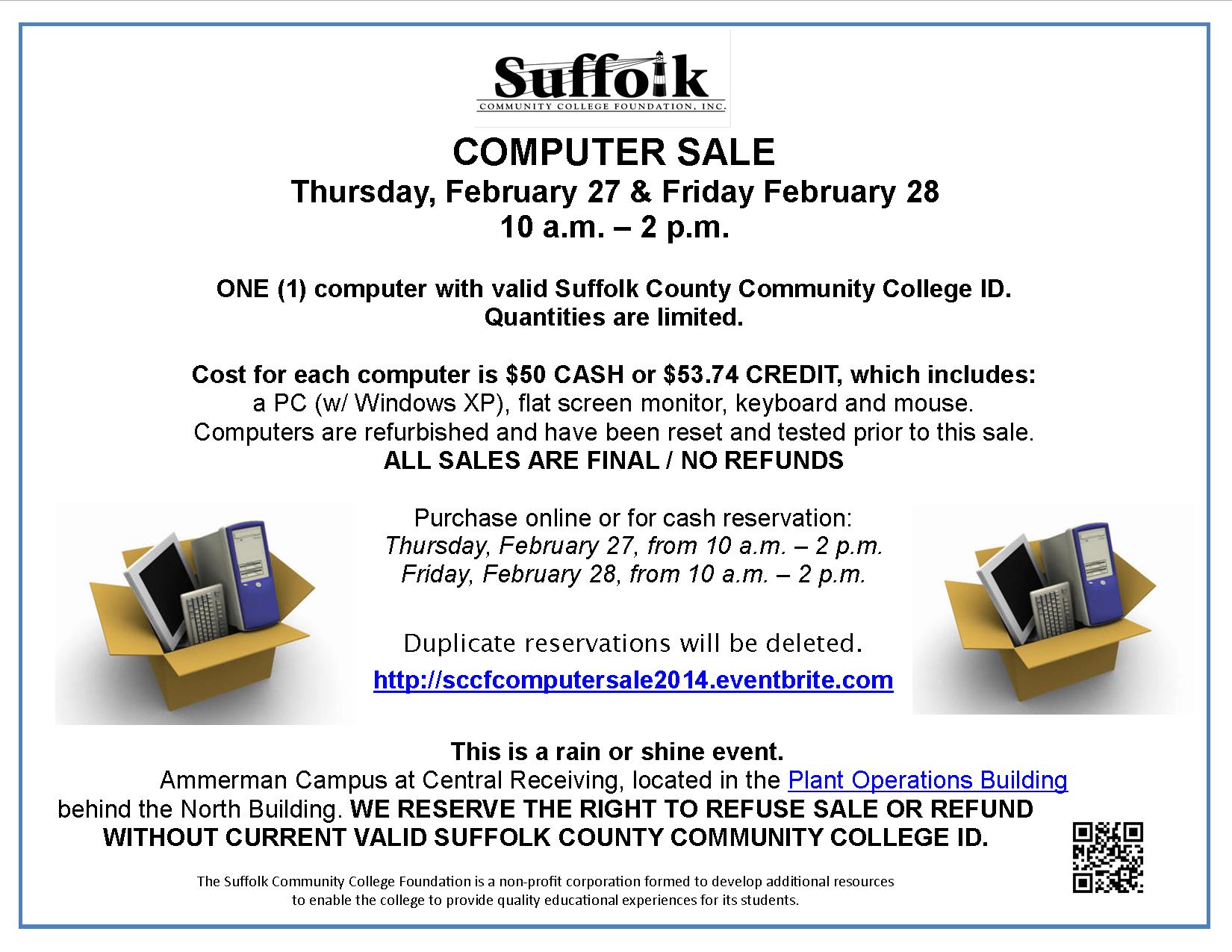 On Thursday February 27 and Friday February 28, from 10 a.m. – 2 p.m., the Suffolk Community College Foundation will be selling surplus used computers.  All proceeds will support the Foundation's mission of providing student scholarships, emergency student loans and program development.
Suffolk County Community College students, faculty, and staff may purchase ONE computer with their valid Suffolk ID. Quantities are limited, so the computers will be sold on a first-come, first-served basis.
Your purchase includes a PC (w/ Windows XP), flat screen monitor, keyboard and mouse. Computers have been reset and tested prior to this sale.
Cost for each computer is $50 CASH or $53.74 Credit Card ($50 + processing fees.) Checks are NOT accepted. ALL SALES ARE FINAL / NO REFUNDS
Reserve Your Date:
Click here for Thursday, February 27, from 10 a.m. – 2 p.m.
Click here for Friday, February 28, from 10 a.m. – 2 p.m.
Reserve one date, any duplicate reservations will be deleted.
This is a rain or shine event. The sale will take place on the Ammerman Campus at Central Receiving, which is located in the Plant Operations Building (map) behind the North Building.
WE RESERVE THE RIGHT TO REFUSE SALE OR REFUND WITHOUT CURRENT VALID SUFFOLK COUNTY COMMUNITY COLLEGE ID.
http://www.sunysuffolk.edu/About/2234.asp